Adult Congenital Heart Disease Clinic
Location Hours:
Monday | 8:30 a.m. - 11:00 a.m.
Wednesday | 1:00 p.m. - 4:00 p.m.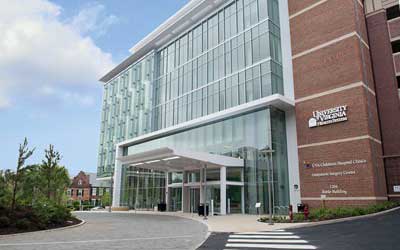 Parking: Free for patients and visitors.
Park in the 11th Street Garage.
Enter the Battle Building on Level C.
Overview
We provide outpatient consultations and follow-up care for adults with congenital heart disease.
Services include:
Non-invasive imaging, including echocardiography, MRI and CT
Arrhythmia and pacemaker services
Pulmonary hypertension evaluation and therapy
Cardiopulmonary transplantation consultations
Recreational activity and competitive sports counseling
Family planning and genetic counseling
Patients of Scott Lim, MD, will be seen at the Primary Care Center instead of the Battle Building location.
Learn more about our Heart & Vascular Center.