Breastfeeding Medicine Program
Location Hours:
Monday - Friday | 9:00 am - 5:00 pm
Weekends and Holidays | 9.00 am - 3:00 pm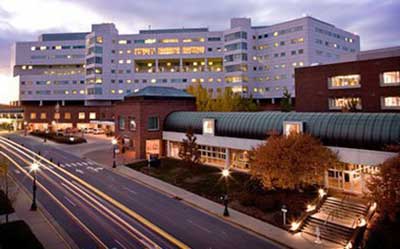 Parking: Free with validation, using your green parking ticket when you register at your appointment. Use the Lee Street Parking Garage directly across the street from University Hospital and Emergency Department.
Shuttle service: Runs every 30 minutes, Monday-Friday, 8 a.m.-6 p.m. Find shuttle stop locations.
Floorplan (PDF)
Overview
In-Hospital Consultations
Our lactation consultants visit with every new mother after delivery. We also offer lactation support to all moms and babies coping with breastfeeding difficulties.
Our NICU (neonatal intensive care unit) provides support to families on a variety of breastfeeding issues unique to NICU babies.
We also provide follow-up phone calls to all breastfeeding moms for ongoing support.
Our services are offered seven days a week.
Outpatient Follow-up Visits
For personal breastfeeding issues, including:
Evaluation of latch and milk intake
Help with increasing milk supply
Management of breast refusal or nipple confusion
Evaluation of nipple and breast pain
Treatment for plugged ducts, engorgement, mastitis and sore nipples
Evaluation and treatment of tongue tie
Management for slow weight gain
Support for complex breastfeeding issues
We also provide:
Prenatal consultation
Help with pumping and and breastfeeding when returning to work/school
Education about the benefits of breast milk and tools for breastfeeding success
Learn more about our breastfeeding program.
Your Team
The breastfeeding medicine team is led by Ann Kellams, MD, a pediatrician, certified lactation consultant and medical director of the UVA Newborn Nursery.
The team includes pediatricians, lactation consultants and nutritionists.
Battle Building Breastfeeding Clinic
We now offer a Breastfeeding Medicine Clinic at the Battle Building.
Need Help?
Mothers needing breastfeeding help at home: Call 434.924.0000 and ask for the breastfeeding medicine consultant.
Doctors and healthcare providers: Call 434.982.3500 and use page ID 1636.
Did You Know?