Diabetes and Endocrine Clinic
Fontaine Research Park
Second Floor, Suite 2100
415 Ray C. Hunt Dr.
Charlottesville, VA 22903
Location Hours:
Monday - Friday | 8:00 a.m. - 5:00 p.m.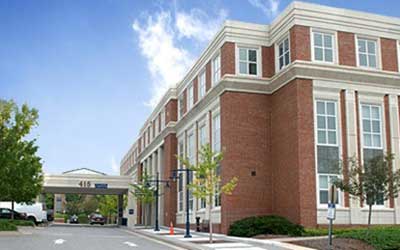 Parking: Free for patients and visitors.
Floorplan (PDF)
Overview
The Diabetes and Endocrine Clinic offers care for endocrine system conditions, including:
Fertility problems
Pituitary disorders
Lipid disorders
Menstrual dysfunction
Reproductive disorders in men and women
Benign breast disease
Gestational diabetes
Bone disease
Type 1 and Type 2 diabetes
Diabetes mellitus
Thyroid disease
Osteoporosis
Learn more about our services for diabetes, hornomes and metabolism.