Employee Health
First Floor
1222 Jefferson Park Ave.
Charlottesville, VA 22903
Location Hours:
Monday, Wednesday, Thursday, Friday | 7:30 a.m. - 5:00 p.m.
Tuesday | 7:30 a.m. - 4:00 p.m.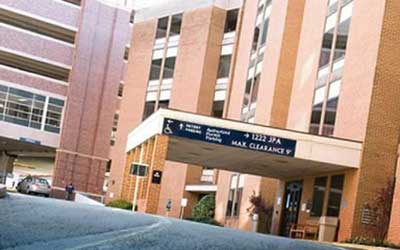 Parking: Available in 11th Street parking garage. Free with validation, using your green parking ticket when you register at your appointment.
Overview
We offer health assessments for Health System employees, including new hire medical requirements. We also offer treatment for minor illnesses and ailments by appointment or walk-in.
Services Offered
Care for minor illnesses and ailments
Annual flu shots
TB screenings
Hazardous material exposure
Ergonomic evaluations
Respiratory fit testing
Employee Same Day Clinic
Monday - Friday | 7:30 a.m. - 4:00 p.m. Appointments are recommended.
Services Offered
Work Injury: If you have a work-related injury, notify your supervisor or manager and follow your employer's work injury processes.
Blood or Body Fluid Exposure: Managed by Employee Health. Page 1523 and follow the nurse's directions.
Employee Health Services: Respiratory fit testing, new employee onboarding, immunizations, etc.