ENT Clinic
Fontaine Research Park
2nd Floor, Suite 2200
415 Ray C Hunt Dr.
Charlottesville, VA 22908
Location Hours:
Monday - Friday | 8:00 a.m. - 5:00 p.m.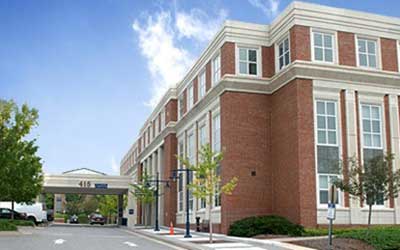 Parking: Free for patients and visitors.
Floorplan (PDF)
Overview
Specializing in the comprehensive and progressive care of patients with head and neck disorders. Services include facial and reconstructive surgery, cochlear implants, rhinology and sinus surgery, speech-language pathology and voice clinic, tinnitus clinic and snoring treatments.
Learn more about our ear, nose and throat services.