Hand Center
Fontaine Research Park
Third Floor
415 Ray C. Hunt Dr.
Charlottesville, VA 22908
Location Hours:
Monday - Friday | 8:00 a.m. - 5:00 p.m.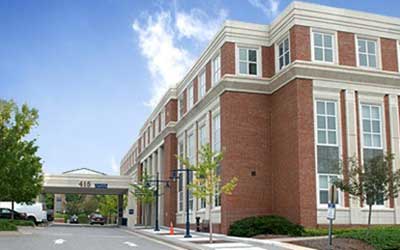 Parking: Free for patients and visitors.
Floorplan (PDF)
Overview
A comprehensive center focusing on the care of the hands and upper extremities. We have seven providers from orthopedics and plastic surgery who specialize in hand care, and we offer on-site hand therapy and radiology services.
Learn more about the Hand Center.