Hand Center
Fontaine Research Park
Third Floor
415 Ray C. Hunt Dr.
Charlottesville, VA 22908
Location Hours:
Monday - Friday | 8:00 a.m. - 5:00 p.m.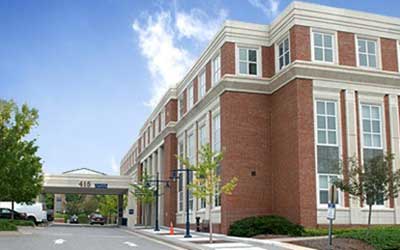 Parking: Free for patients and visitors.
Overview
The Hand Center focuses on the care of the hands and upper extremities. Our orthopedics and plastic surgery providers specialize in hand care, and we offer on-site hand therapy and radiology services.
Learn more about the Hand Center.