Infusion Center
Location Hours:
Monday - Friday | 8:00 a.m. - 7:30 p.m.
Saturday | 8:00 a.m. - 4:30 p.m.
Sunday | 8:00 a.m. - 2:30 p.m.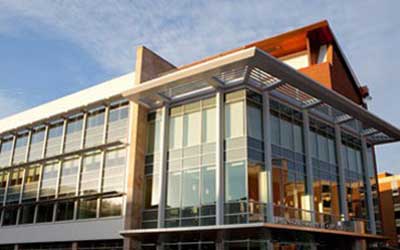 Parking: Free with validation, using your green parking ticket when you register at your appointment. Use the Lee Street and 11th Street parking garages.
Shuttle service: Runs every 30 minutes, Monday-Friday, 8 a.m.- 6 p.m. Find shuttle stop locations.
Floorplan (PDF)
Overview
Provides intravenous administration of medications and blood products, specializing in chemotherapy.
Learn more about the available services at the Cancer Center.