Ketogenic Diet Clinic
University Hospital
Ground Floor
1221 Lee St.
Charlottesville, VA 22903
Location Hours:
Wednesday | 8:00 a.m. - 12:00 p.m.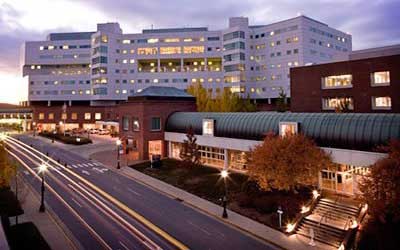 Overview
We are dedicated to the evaluation and care of children and adults with epilepsy who do not respond appropriately to anti-seizure medications.
Ketogenic diets are high-fat, low-carb diets that have been proven safe and beneficial in preventing seizures. The diet triggers a metabolic change in the body, which affects the brain's chemistry and can alter seizure patterns. We'll help choose a version of the diet that works best for you and/or your child.
The five varieties of ketogenic diets include:
Classic ketogenic diet
Modified ketogenic diet
Modified Atkins diet
Low glycemic index treatment
MCT oil diet
You'll work closely with a dietitian to determine a calorie level based on you or your child's age and activity level. The dietitian devises meal plans that complete the required fat, protein and carbohydrate ratio. The goal of the ketogenic diet is to help decrease you or your child's dependence on medication or stop the use of anti-seizure medication altogether.
Our staff includes:
A pediatric neurologist
An adult neurologist
A registered dietitian
Two nurse care coordinators
Learn more about our services for pediatric epilepsy and adult epilepsy.
What to Expect
During your appointment, you'll meet with the pediatric or adult neurologist and the clinic dietitian. Your physician discusses your history, performs an exam and reviews any MRI results or other diagnostic studies completed prior to the appointment. We may require lab studies to help with diagnosis and treatment.
New patients should bring a copy of their medical records. Existing patients should bring any new or updated records since their last visit, including:
Physician letters
Vaccine records
Laboratory test results
MRI or CT scans (reports and image copies on a CD)