Ketogenic Diet Clinic
Fontaine Research Park
500 Ray C. Hunt Dr.
Charlottesville, VA 22903
Location Hours:
Wednesday | 8:00 a.m. - 12:00 p.m.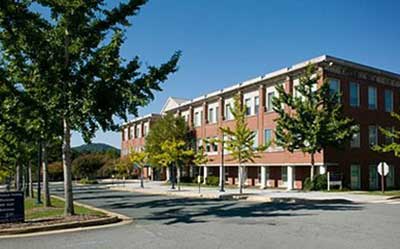 Parking: Free for patients and visitors.
Shuttle service: Runs every 30 minutes, Monday - Friday, 8 a.m. - 6 p.m. Find shuttle stop locations.
Note: Clinic registration is on the first floor.
Overview
We are dedicated to the evaluation and care of children and adults with epilepsy that do not respond appropriately to anti-seizure medications.
Ketogenic diets are high-fat diets that have been proven safe and beneficial in preventing seizures. The diet requires a team approach, including neurologists, dietitians, nursing staff and pharmaceutical intervention.
Learn more about our services for pediatric epilepsy and adult epilepsy.
What to Expect
During your appointment, you will meet with either the pediatric or adult neurologist and the clinic dietitian. Your physician will discuss your history, perform an exam and review any MRI results or other diagnostic studies completed prior to the appointment. We will discuss potential dietary treatments and care plans. Lab studies may be ordered to help with diagnoses and treatment.
Walk-in appointments are not available.
New patients should bring a copy of their medical records. Existing patients should bring any new, updated records since their last visit. Records may include:
Physician letters
Vaccine records
Laboratory test results
MRI or CT scans - reports and image copies on a CD