Northridge Internal Medicine
UVA Medical Park Northridge
Suite 205
2955 Ivy Rd. (250 West)
Charlottesville, VA 22903
Location Hours:
Monday - Friday | 8:00 a.m. - 4:30 p.m.
Saturday | 8:00 a.m. - 12:00 p.m.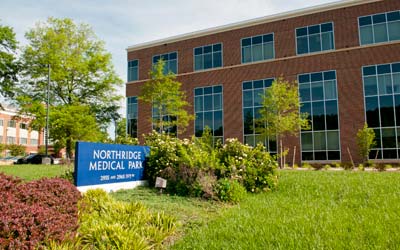 Overview
Northridge Internal Medicine offers primary care services and preventive healthcare for a broad range of health problems. Located just 2 miles west of Charlottesville, we're a convenient and comfortable option for your general family medicine and geriatric (65 and older) care.
Learn more about our primary care services.
Services Offered
General Healthcare
Checkups, medical exams and physicals
Immunizations
Medication management
Diabetes management
Cardiovascular disease management
Healthy lifestyle counseling
Pre-operative evaluations
Women's Health
Tests, Procedures and Other Services
Lab tests
EKGs
Sports medicine evaluations
International travel medicine
Complex medical management