Pediatric Dentistry
Location Hours:
Monday, Wednesday - Thursday | 8:00 a.m. - 4:30 p.m.
Friday | 8:00 a.m. - 12:00 p.m.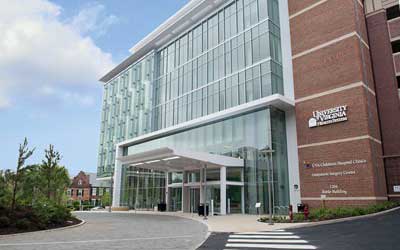 Parking: Free for patients and visitors.
Park in the 11th Street Garage.
Enter the Battle Building on Level C.
Overview
Provides general dentistry services to pediatric patients with special needs, such as cerebral palsy, autism, mental retardation, muscular dystrophy and Down syndrome.
Learn more about our pediatric dentistry services.