Pediatric Gastroenterology
Location Hours:
Monday - Friday | 8:00 a.m. - 5:00 p.m.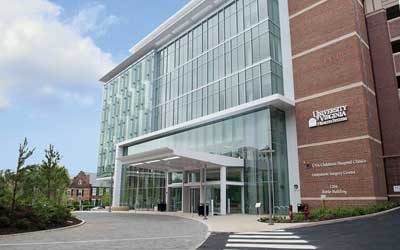 Parking: Free for patients and visitors.
Park in the 11th Street Garage.
Enter the Battle Building on Level C.
Overview
We provide diagnosis and treatment of children with diseases of the digestive system.
Registered dietitians are available to assess your child's nutrition and diet needs.
Learn more about our pediatric digestive services.