Pediatric Imaging
Location Hours:
Monday - Friday | 7:30 a.m. - 5:00 p.m.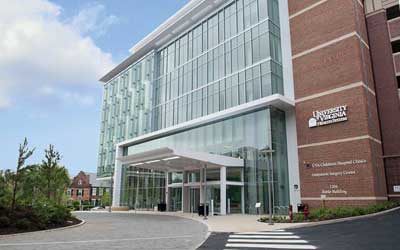 Parking: Free for patients and visitors.
Parking for the Battle Building is in the 11th Street Garage.
The entrance to the Battle Building is on Level C.
Overview
Services at Pediatric Imaging include:
Diagnostic X-ray
Fluoroscopy
Ultrasound
Dexa imaging
Patient Information
You'll need an order from your doctor for any imaging in our clinic.
Walk-ins allowed
Appointments are usually needed for fluoroscopy, dexa and ultrasound. X-rays are performed on a walk-in basis.
Same day add-on appointments are considered as needed.
Learn more about our pediatric imaging services.