Pediatric Neurology and Epilepsy Clinic
University Hospital
Ground Floor
1221 Lee St.
Charlottesville, VA 22908
Location Hours:
Monday - Friday | 8:00 a.m. - 5:00 p.m.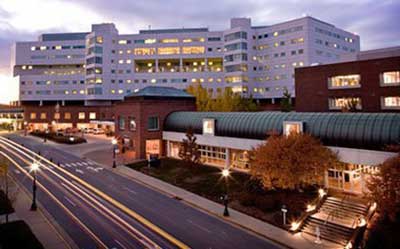 Parking: Free for patients and visitors.
Floorplan (PDF)
Overview
We treat children and teens with epilepsy, as well as disorders such as autism, attention deficit hyperactive disorder (ADHD) and seizures.
We provide guidance and education through adolescent development, including medication adherence, driving, participation in sports and reproductive issues. We can help with the transition from pediatric to adult-based healthcare.
Outreach clinics are available throughout Southwest Virginia, including Bristol, Tazewell and Wise.
Learn more about our pediatric neurology services.
Patient Information
We Offer:
Neurological evaluations
Adolescent-specific education materials
Psychological assessments with a neuropsychologist
A team approach to care, featuring:

Epileptologists (neurologists with extra training in epilepsy)
Nurses with specialty training in epilepsy
A social worker who can coordinate vocational concerns
A school teacher who can serve as a liaison to your local school district
A registered dietitian to assess nutrition and diet needs
Your First Visit:
When you see us for the first time, we'll conduct a detailed initial evaluation, including a complete neurological examination.
Other tests may include:
Imaging Tests
MRI
SPECT scan
PET scan
Epilepsy Resources
Epilepsy Diet Program
Our epilepsy diet program offers a range of diet treatment options for children and adults with difficult-to-treat epilepsies, including:
Ketogenic diet
Modified Atkins diet
Low glycemic index diet
Our dietary treatment team meets weekly and includes an adult and pediatric epileptologist, nutritionist, pharmacist and nursing staff.
Surgery Team
When surgery is the best option, we offer a full epilepsy surgery program with epileptologists, neurosurgeons, neuroradiologists and neuropsychologists.
Epilepsy Foundation
Additional resources are available through the Epilepsy Foundation of Virginia, which is located in our epilepsy clinic.
Learn more about our pediatric epilepsy services.