Pediatric Orthopedic Clinic
Location Hours:
Monday - Friday | 8:00 a.m. - 4:30 p.m.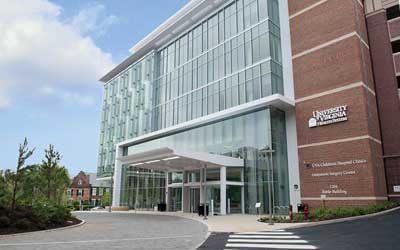 Parking: Free for patients and visitors.
Park in the 11th Street Garage.
Enter the Battle Building on Level C.
Overview
Diagnoses and treats children with diseases, injuries or other conditions of the musculoskeletal system, including scoliosis, fractures and sports injuries, as well as disabling diseases such as cerebral palsy and spina bifida.
Learn more about our pediatric orthopedic services.