Physical Medicine and Rehabilitation
Fontaine Research Park
Third Floor
545 Ray C. Hunt Dr.
Charlottesville, VA 22908
Location Hours:
Monday - Friday | 8:00 a.m. - 5:00 p.m.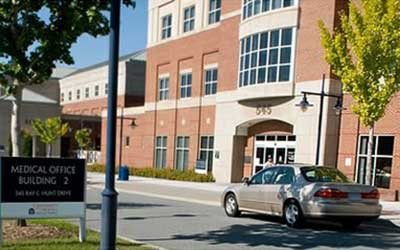 No parking information to display.
Overview
Provides medical care for patients with sports injuries, muscle and joint pain and spinal cord injuries. Offers follow-up treatment for patients with traumatic injuries.
We also offer acupuncture services to help decrease your pain.
Learn more about our rehabilitation services.