Urology Clinic
500 Ray C. Hunt Dr.
Charlottesville, VA 22908
Location Hours:
Monday - Friday | 8:00 a.m. - 5:00 p.m.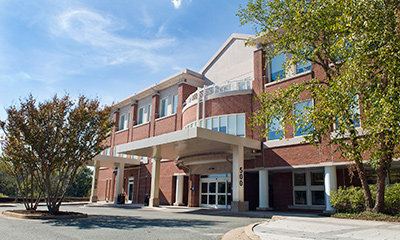 Parking: Free.
Shuttle service: Runs every 30 minutes, Monday-Friday, 8 a.m.- 6 p.m. Find shuttle stop locations.
Overview
Treats the full range of urologic conditions, including:
Prostate cancer and benign prostate hyperplasia
Kidney stones
Urinary incontinence and voiding dysfunction
Male infertility
Bladder and kidney cancer
Erectile dysfunction and sexual dysfunction
Urinary tract infections
Vasectomy and vasectomy reversals
Learn more about our urology services.