Dialysis Staunton
Suite 103
81 Orchard Hill Circle
Staunton, VA 24401
Location Hours:
Monday-Saturday | 6:00 a.m.-4:00 p.m.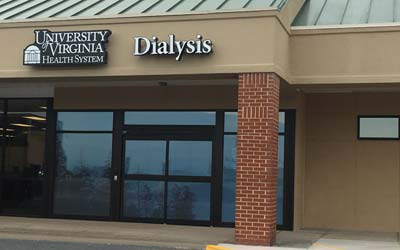 Parking: Free for patients and visitors.
Overview
We offer dialysis services in Staunton for patients of all ages with end-stage renal disease (ESRD). Our 17 station location also offers home dialysis training for patients who need hemodialysis and peritoneal dialysis and wish to dialyze at home.
Learn more about our kidney care services.