UVA Pediatrics Culpeper
Suites A&C
633 Sunset Ln.
Culpeper, VA 22701
Location Hours:
Monday - Thursday | 8:00 a.m. - 7:00 p.m.
Friday | 8:00 a.m. - 5:00 p.m.
Saturday | 8:30 a.m. - 1:00 p.m.
Same-day appointments and walk-ins for current patients, depending on availability (call ahead to check, if possible).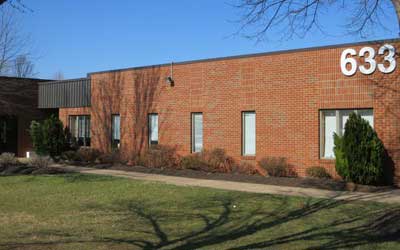 Parking: Free for patients and visitors.
Overview
UVA Pediatrics Culpeper is the only pediatric practice in Culpeper County.
We see patients ranging from newborns to young adults (up to 21) and are committed to developing close relationships with our patients and their families.
Learn more about our pediatric primary care services.
Services Offered
General Healthcare
Checkups, medical exams and physicals
Immunizations
Care of illnesses and minor injuries
Chronic health problems
Medication management
Diabetes management
Urine catheterization
Healthy lifestyle counseling
Pre-operative evaluations
Minor emergencies
Newborn care
Mental health screenings
Women's Health
Lactation and breastfeeding support
Pregnancy testing and counseling
Reproductive health management
Children and Teens
Well-child checkups
ADHD/ADD evaluations and therapy
School physicals
School problems and behavioral issues
Behavioral assessments and parenting support
Mental health screenings and medication support
Adolescent services
Assessment of growth and development
Tests, Procedures and Other Services
Lab tests
Hearing and vision services
Ear piercing
Sports medicine evaluation
Integrative medicine
Patient Information
New Patients
We welcome new patients. Call our office to schedule an appointment. We can also help you transfer your medical records to our office.
Refills
Call your pharmacy for refills. We can also take care of refills and renewals during your office visits. Allow 48 hours for refills. We suggest you keep a one-week supply of all your prescriptions on hand. We don't order prescription refills after office hours or on weekends.
Lab and Test Results
You can view your results in MyChart. If you don't have MyChart access, you'll get your results by phone or mail.