Rheumatology Pantops
Suite 190
650 Peter Jefferson Parkway
Charlottesville, VA 22911
Location Hours:
Monday - Friday | 8:00 a.m. - 4:30 p.m.
Please give us 48-hour notice if you need to cancel your appointment.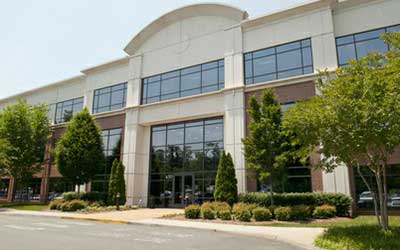 Parking: Free for patients and visitors.
Overview
UVA Rheumatology Pantops (previously called Albemarle Arthritis Associates) treats adults with rheumatic diseases, including:
Arthritis

Rheumatoid arthritis
Osteoarthritis

Ankylosing spondylitis

Psoriatic arthritis
Reactive arthritis
Enteropathic arthritis

Scleroderma
Vasculitis
Lupus
Sjogren's syndrome
Mixed connective tissue disease
Regional

musculoskeletal disorders
We offer:
Lab tests
Minor surgical procedures
On-site infusion services
Learn about our approach to treating autoimmune and rheumatic diseases.
Patient Information
New Patients
We usually see patients from a referral from a primary care provider or other doctor.