Sleep Disorders Center Jefferson Park Avenue
Fourth Floor
1222 Jefferson Park Ave.
Charlottesville, VA 22903
Location Hours:
Monday - Friday | 8:00 a.m. - 5:00 p.m.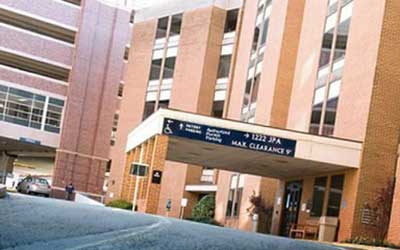 Parking: Free with validation, using your green parking ticket when you register at your appointment. Use the Lee Street and 11th Street parking garages.
Shuttle service: Runs every 30 minutes, Monday-Friday, 8 a.m. - 6 p.m. Find shuttle stop locations.
Floorplan (PDF)
Overview
Do You Have Problems Sleeping?
A number of possible factors could be the cause. Once evaluated at the Pulmonary Clinic, we may require a sleep study at one of our labs to make a diagnosis. Call the number above to get started.
Getting a Sleep Study?
The UVA Sleep Disorders Center — Jefferson Park Avenue Laboratory tests and treats sleep disorders, sleep disorder symptoms and sleep-related breathing disorders. We also have a sleep lab on Pantops.
The lab includes doctors who specialize in internal medicine, sleep and pulmonary and critical care medicine, dentistry, neurology, otolaryngology (ear, nose and throat), pediatrics, psychiatry and behavioral medicine and plastic surgery.
Watch a video to learn more about the sleep lab.
Sleep Disorders Center Services
Learn more about types of sleep disorders and possible treatments.
Physician Referrals
Insurance Information
Sleep disorders are recognized medical conditions that are covered by many insurance companies. Since insurance varies, check with your provider regarding your specific plan.