UVA-WorkMed Clinic
1910 Arlington Blvd.
Charlottesville, VA 22903
Location Hours:
Monday - Friday | 8:00 a.m. - 4:30 p.m.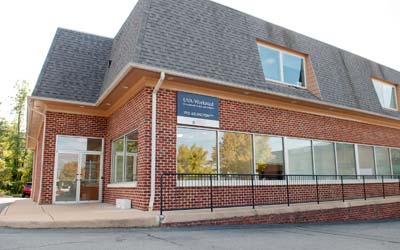 Parking: Free for patients and visitors.
Overview
Healthier employees mean more productive employees.
Improve your bottom line with workplace health, employee wellness and screening services from UVA-WorkMed.
We provide fast and easy appointments for work-related injuries and for workers in safety-sensitive jobs that require monitoring. We can also develop a safety and wellness program right at your worksite.
Services Offered
Employment Services
New employee and annual physicals
Fitness for work evaluation
Medical evaluation program
Executive physicals
Substance screenings
Health and Wellness
Personal wellness profiles (PWP)

Health and wellness coaching

Worksite physician physicals
Risk reduction classes
Occupational Health
Blood and body fluid exposure management
Independent medical evaluations
Respirator fit testing
Tuberculosis surveillance
Immunizations
Work Injury Management
Triage and single point of care for all work-related injuries
Ergonomic assessments
Injury prevention